Advisory Group Members & Charge
Advisory Group Members

J.J. Davis, Advisory Group Chair, UVA Executive Vice President & Chief Operating Officer
Jim Murray, Rector, UVA BOV; Founder, Presidential Precinct; Managing Partner, Court Square Ventures
Danny Abramson, Member, UVAF Board of Directors; Principal, Abramson Properties
Robert Byron, Member, UVAF Board of Directors; Chairman & Co-Founder, Blue Vista Companies
Kevin Chavers, Member, UVAF Board of Directors
Harold Folley, Community Organizer, Legal Aid Justice Center; Liaison from President's Council on UVA-Community Partnerships
Lou Haddad, Member, UVA BOV; CEO/President, Armada Hoffler Properties
Jen Jacobs, Executive Director, Albemarle Housing Improvement Program
Joy Johnson, Chair, Public Housing Association of Residents Board of Directors
Brenda Kelley, Redevelopment Manager, City of Charlottesville
Louis Nelson, Vice Provost for Academic Outreach
Stacy Pethia, Principal Planner for Housing, Albemarle County
John Sales, Executive Director, Charlottesville Redevelopment & Housing Authority
Tim Rose, Chief Executive Officer, UVAF

Advisory Group Charge

The Affordable Housing Advisory Group ("Advisory Group") will serve as a sounding board to help advance the affordable housing work, a priority that was identified in the UVA-Community Working Group's 2019 report. The Advisory Group will provide guidance and expertise, and will review the recommendations of an internal staff work team and their consultants to then bring forward to the Executive Sponsor, President Jim Ryan, on the following: 

- Community Engagement: Work with the project consultant and internal staff work team to create effective communication with the local community, as well as with housing advocacy organizations, to ensure ample input and transparency.

- Target Population: Consider UVA's role in addressing local housing needs in a way that is complementary to, and not duplicative of, the work of existing housing organizations. 

- Development Strategy: Review and recommend proposals for an approach to support the development of approximately 1,000 to 1,500 affordable housing units over the next ten years. Consider how to partner with public/private sector entities.
UVA has established a goal to support the development of 1,000 to 1,500 affordable housing units over a decade on land in Charlottesville and/or Albemarle County that is owned by UVA or the UVA Foundation.
Gina Merritt of Northern Real Estate Urban Ventures (NREUV) is providing strategic planning and project support services for the University's affordable housing initiative. Dr. Merritt and her team bring both technical expertise and significant experience engaging local communities throughout the development process.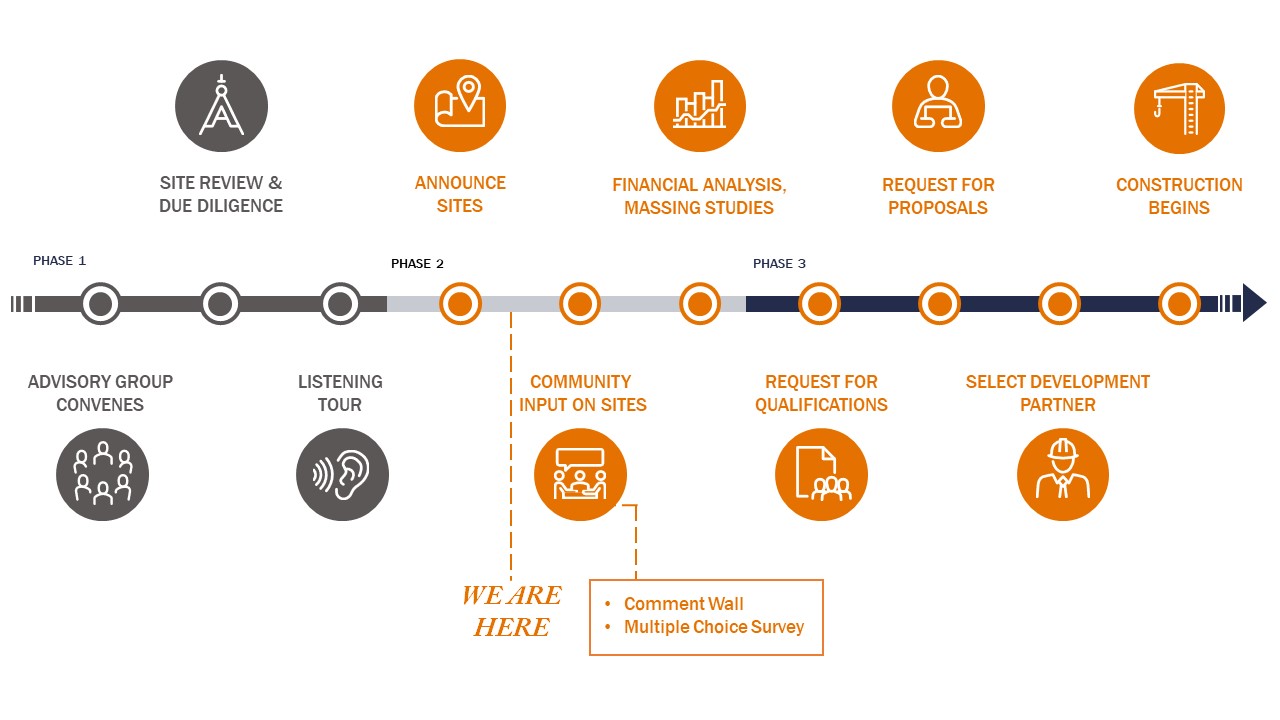 January 14, 2022
The University notified current residents of Piedmont Housing that those who are eligible to renew their housing can do so through May 2023.

Since announcing three sites for potential housing development in December and providing opportunities for community members to share their thoughts, we have received more than 100 survey responses and more than 30 comments on the comment walls. Responses will be collected through January 31,

 

and we encourage community members to participate. Links to the Survey and Comment Walls are on the

Share Your Thoughts page

. Read comments from others on  

Wertland and 10th Streets

,

Piedmont

, and

North Fork

.

Two new informational videos produced by Northern Real Estate Urban Ventures (NREUV) are posted on the Resources page. The videos explain economic opportunity for individuals and businesses on public projects.